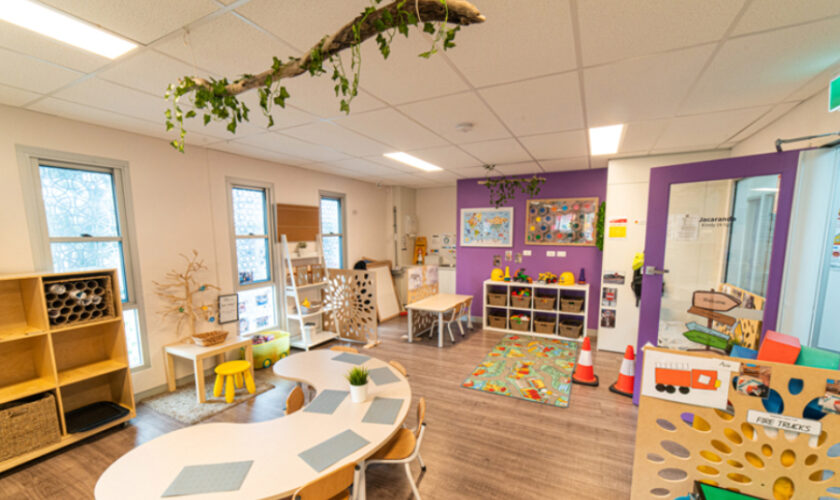 Enrolling your child in a daycare centre in Gold Coast can be a tough decision for many parents. However, sending your child to a quality care centre can have a positive impact on their development and well-being. In this blog post, we will explore how these centres can benefit your child in various ways.
Socialization
Socialization is an essential aspect of a child's development. It helps them learn how to communicate, cooperate, and interact with others. These centres provide a perfect environment for children to socialize with other children their age. They also offer various social activities, including playtime, music, art, and storytelling. Through these activities, children learn to share, take turns, and work together.
Moreover, children who attend them have the opportunity to interact with children from different backgrounds and cultures. This exposure to diversity can help them develop empathy, respect, and understanding of different perspectives. Overall, socialization in these centres can help children build social skills, form friendships, and develop confidence.
Early Learning
Early learning is vital for a child's cognitive and academic development. Daycare centres provide an ideal environment for early learning, with trained caregivers who offer educational activities tailored to the child's age and developmental stage. These activities include storytelling, singing, dancing, and games that encourage learning through play.
Furthermore, they offer a structured curriculum that follows the Early Years Learning Framework (EYLF). This framework outlines the key areas of learning and development for children aged 0-5, including language development, social skills, emotional development, and physical development. Their curriculum focuses on preparing children for school by introducing them to essential skills and concepts.
Structured Routine
Children thrive in environments with structured routines, and daycare centres provide just that. These centres have a daily routine that includes playtime, nap time, mealtime, and educational activities. This routine helps children feel secure, comfortable, and confident in their environment. The structure also helps children develop self-regulation skills, which are crucial for their emotional and behavioural development.
Moreover, the routine in these centres provides consistency for children. This consistency helps children understand what is expected of them and what they can expect from their caregivers. The predictable routine also helps children feel secure and builds trust between them and their caregivers.
Flexibility for Working Parents
One of the biggest benefits of daycare centres is the flexibility they provide for working parents. These centres offer full-day, half-day, and flexible scheduling options, making it easier for parents to balance work and family responsibilities. They also provide a safe and reliable environment for children, giving parents peace of mind while they are at work.
Professional Caregivers
Daycare centres employ professional caregivers who are trained and qualified to work with young children. These caregivers have the necessary qualifications and experience to provide high-quality care for children. Moreover, they are trained in child development, first aid, and emergency procedures, ensuring that children are safe and well-cared for in their absence.
Furthermore, they provide individualized care for each child, taking into account their unique needs, personalities, and developmental stages. They create a warm and nurturing environment that promotes children's growth and development.
Conclusion
Enrolling your child in a daycare centre in Gold Coast can provide numerous benefits for their development and well-being. These centres offer a safe and nurturing environment where children can socialize, learn, and grow. The socialization opportunities, early learning activities, structured routines, flexibility for working parents, and professional caregivers make these centres a great option for families.
However, it's crucial to choose a reputable centre that meets your family's needs and values. Consider factors such as location, cost, hours, curriculum, and caregiver qualifications when making your decision.