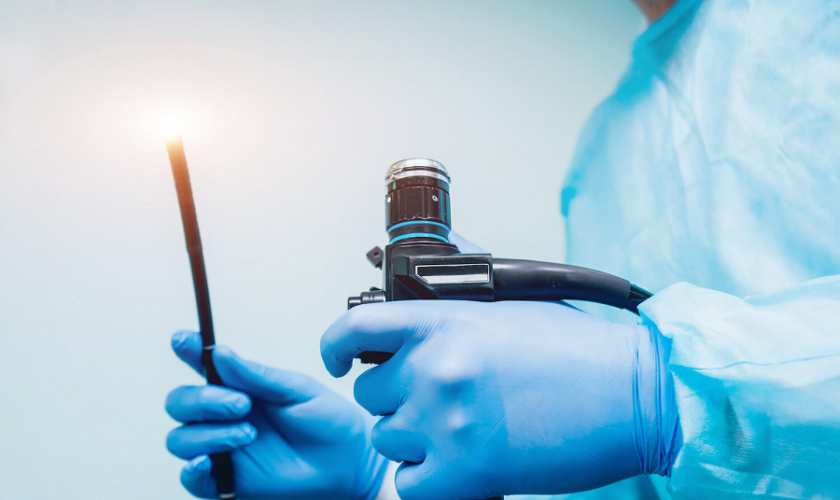 Gastroenterology specialists use endoscopes to determine the condition of patients' digestive tract, particularly the stomach, esophagus, and colon. It is a thin, flexible tube with a camera that enables professionals to identify lesions, diseases, or other medical issues. While this procedure is uncomfortable, it is safe, efficient, and practical for the patient's medical conditions.
During the procedure, endoscopy technicians play a vital role in assisting doctors and nurses. They create and maintain a sterile environment, assist with the equipment setup, and sterilize contaminated instruments after procedures. They also perform other responsibilities, including:
• process high-level disinfection;
• calibrate and troubleshoot laser and cautery equipment;
• document the operation, especially the endoscope towers and image recording systems;
• inform supervisor of equipment repair needs and obtaining supplies during procedures;
• update their knowledge by acquiring sterile processing courses;
• assist with transportation and positioning of patients as needed; and
• gather and deliver specimens during procedures while maintaining proper sterilization.
Work Environment
Endoscopy technicians are expected to report on time. Sometimes, they are "on call" and must be prepared to go to work if there is a last-minute procedure. Endoscopy technicians must promote a sterile workplace and use protective clothing and equipment during the process. This way, they can protect and maintain patients' safety while adhering to the employer's medical and safety standards.
The work can be stressful, especially when handling multiple patients with different medical demands. It becomes more challenging as other patients are nervous and anxious about the procedure. Thus, endoscopy technicians need more patience and understanding to provide the best care for their patients.
Becoming an Endoscopy Technician
Working in the medical field requires extra caution. Medical professionals are susceptible to several diseases and contamination that can affect their physical and mental health. While there are risks in becoming one, many still aspire to get a job in the medical industry. One example is becoming an endoscopy technician.
To become an endoscopy technician, you must complete a degree in endoscopy technology. You can also acquire a certificate from the basic cardiac life support (BCLS) and central sterile processing technician program. These programs will help you learn professional skills and courses, such as:
• Physiology;
• Medical Terminology;
• Gastrointestinal anatomy;
• Operating procedures;
• Gastrointestinal bleeds; and
• Risk prevention and safety procedures.
Typically, certificate programs are completed in one year. On the other hand, an associate's degree requires two or more years to finish. Although you will need to pay for this training, it gave you the advantage and desired qualifications that are necessary for employment. To learn more about becoming an endoscopy technician, read this article from Martinson College.